Dog Swimming Vest / Dog Rescue Jacket™
SALE
SALE
SALE
SALE
SALE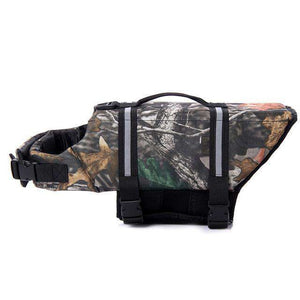 SALE
SALE
SALE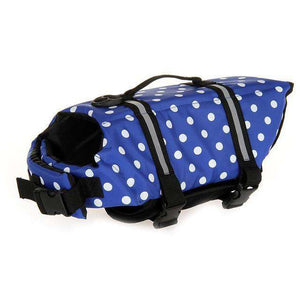 SALE
SALE
SALE
Description
Dog Swimming Vest / Dog Rescue Jacket has quick-release buckles. It has a heavy however greater comfy Velcro fastening system around the dog's stomach and neck. Keep your canine tightly buttoned. It suggests a floating solution for all water sports for dogs. Keep your dog protected in the water whilst taking part in your dog's time on the lake, beach, pool, or whilst on a boat.
SAFE FOR YOUR PET:

Built with greater padding so that your pet can revel in most remedies and warmth. Heavy-duty but extra cozy Velcro fastening device around the stomach and neck. It maintains your pet securely fastened.
PREMIUM MATERIAL:

Made of high-grade Oxford fabric and polyethylene foam. It is abrasion-resistant and dirt-proof. The cloth lets in for rapid drying and suited drainage.

SIZE:

XXS - ( BACK 15cm/5.91in )( NECK 19-27cm/7.48-10.63in )( CHEST 28-37cm/11.02-14.57in )
XS - ( BACK 20cm/7.87in )( NECK 25-35cm/9.84-13.78in )( CHEST 30-42cm/11.81-16.54in )
S - ( BACK 26cm/10.24in )( NECK 36-47cm/14.17-18.5in )( CHEST 41-53cm/16.14-20.87in )
M - ( BACK 30cm/11.8in )( NECK 40-48cm/15.75-18.9in )( CHEST 41-63cm/16.14-24.80in )
L - ( BACK 35cm/13.78in )( NECK 42-54cm/16.54-21.26in )( CHEST 50-75cm/19.68-29.53in )
XL - ( BACK 45cm/17.72in )( NECK 50-70cm/19.69-27.56in )( CHEST 70-95cm/27.56-37.40in )
XXL - ( BACK 48cm/18.90in )( NECK 62-90cm/24.41-35.43in )( CHEST 88-124cm/34.65-48.82in )
OUR POINTS CUSTOMER PROMISE:
✔️ 30-Day Money-Back Guarantee
✔️ Gift for purchase over 💲100
✔️ Tracking Number for Every Order
✔️ Real People on Our Internet Help Desks
✔️ Best Price Guarantee
✔️ Disinfected Product
✔️ Safe Payment Via Stripe, Visa, MasterCard, American Expres, or PayPal
Bou Dog Swimming Vest™ from BUY FOR DOG with free delivery!